Providence Women's Clinic Services
Challenge: the team struggled with the use of an existing Excel sheet for internal collaboration, client presentation and delivery of final products to the media team.
Our creative team had to build ten creative concepts for Facebook and Instagram platforms for three different age groups, guided by two messaging strategies. Our challenge was how to build a presentation deck that will allow the client to chose quickly the prototypes they like and also can be edited both by the design team and editorial staff. The tool both designers and writers had to use was the Excel sheet below. Clients did not like the unpolished look and designers and writers struggled to update the data for each concept on a separate spreadsheet.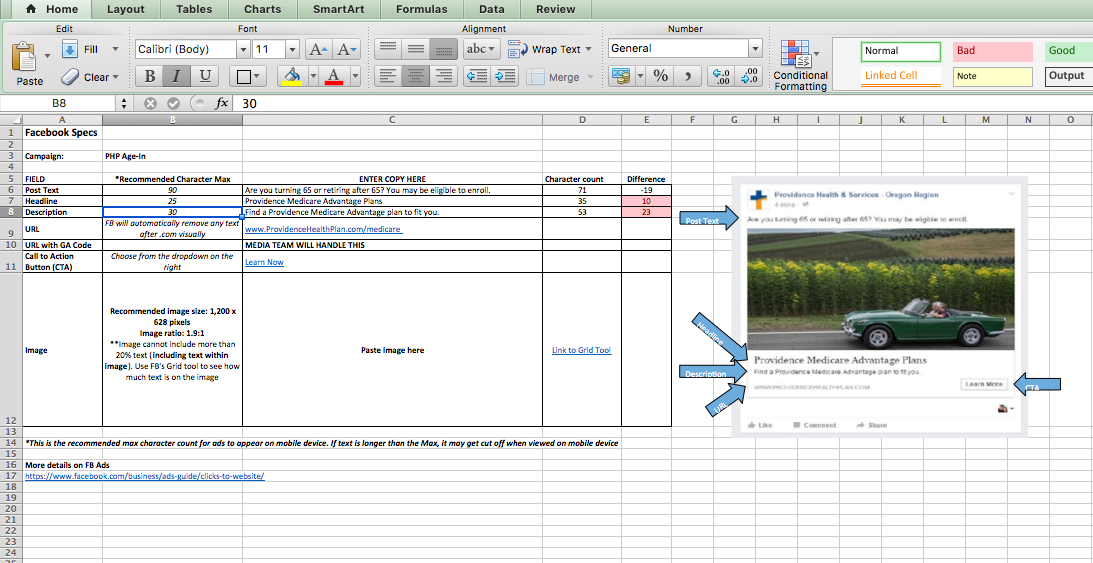 Solution: Design a PowerPoint template for Facebook deliverables, which offers direct access to embedded Excel data sheet and provides direct editing capabilities to team members who do not have access to specialized graphics software.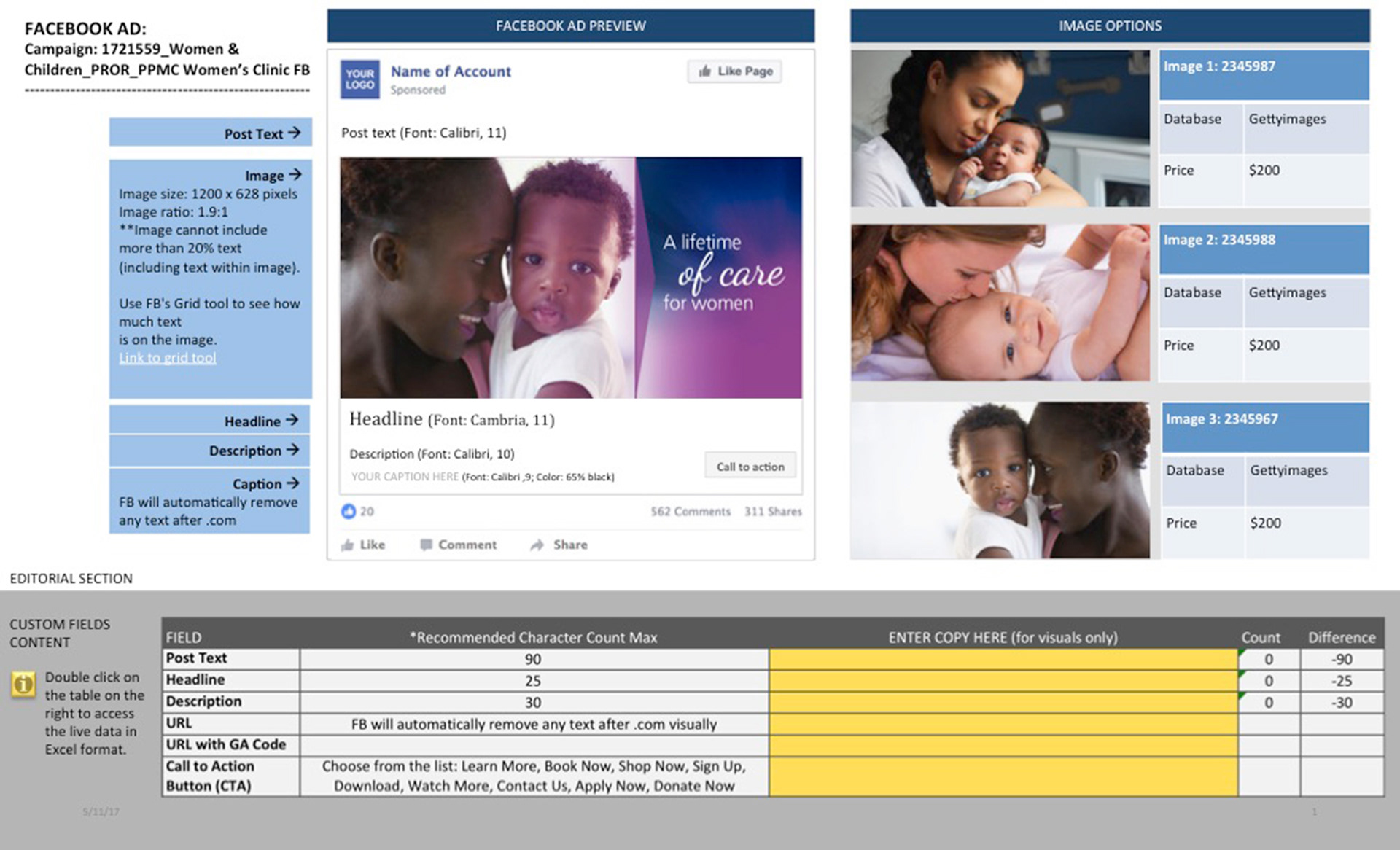 Final deliverables: direct mail, Facebook and Instagram advertising