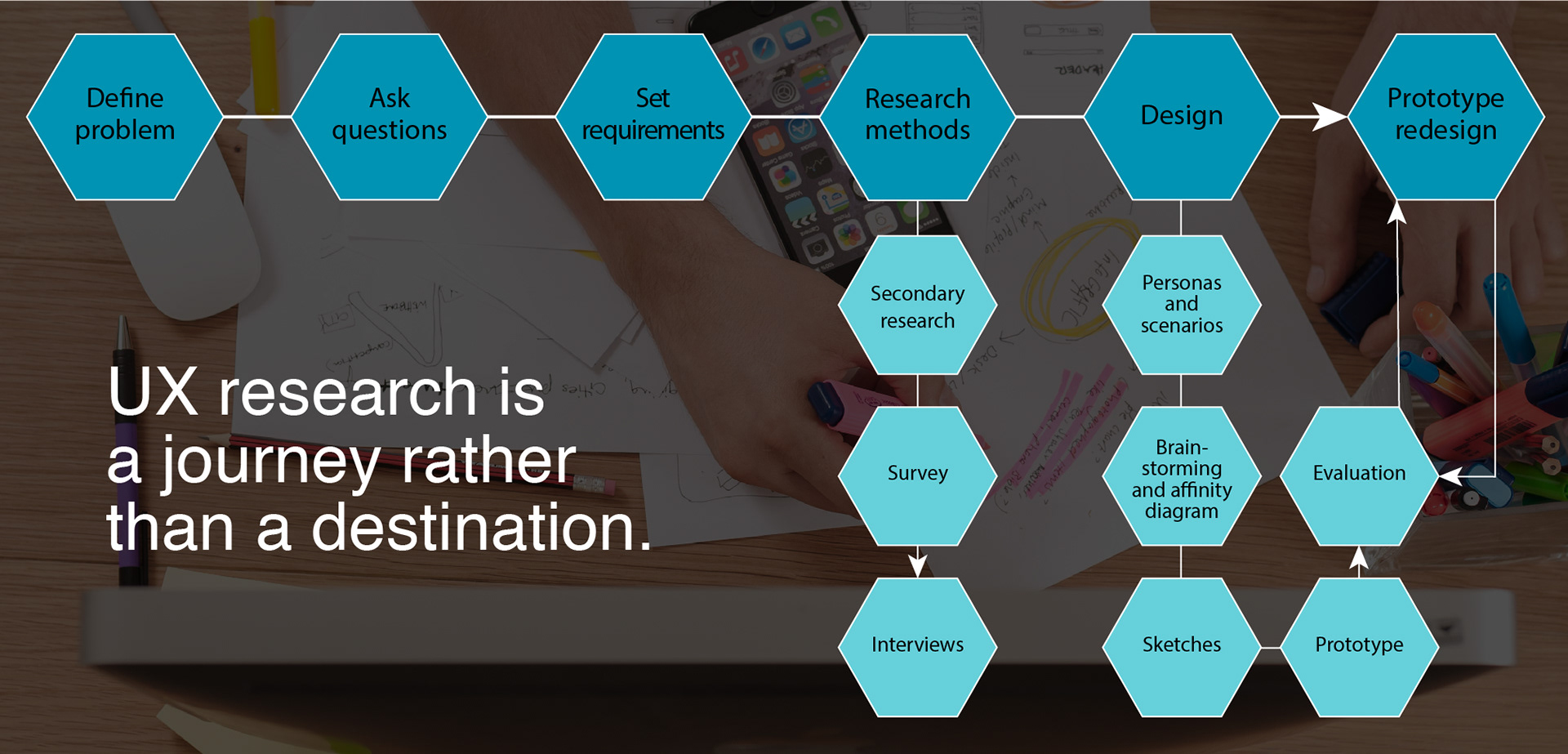 questions
Research question
– How can we help people recognize their anger? 
– How can we help people calm down?
Design question
– What digital solution can help adults recognize and manage their anger?
User research
Target Users
Working adults or students 18-54 years old.
Research Methods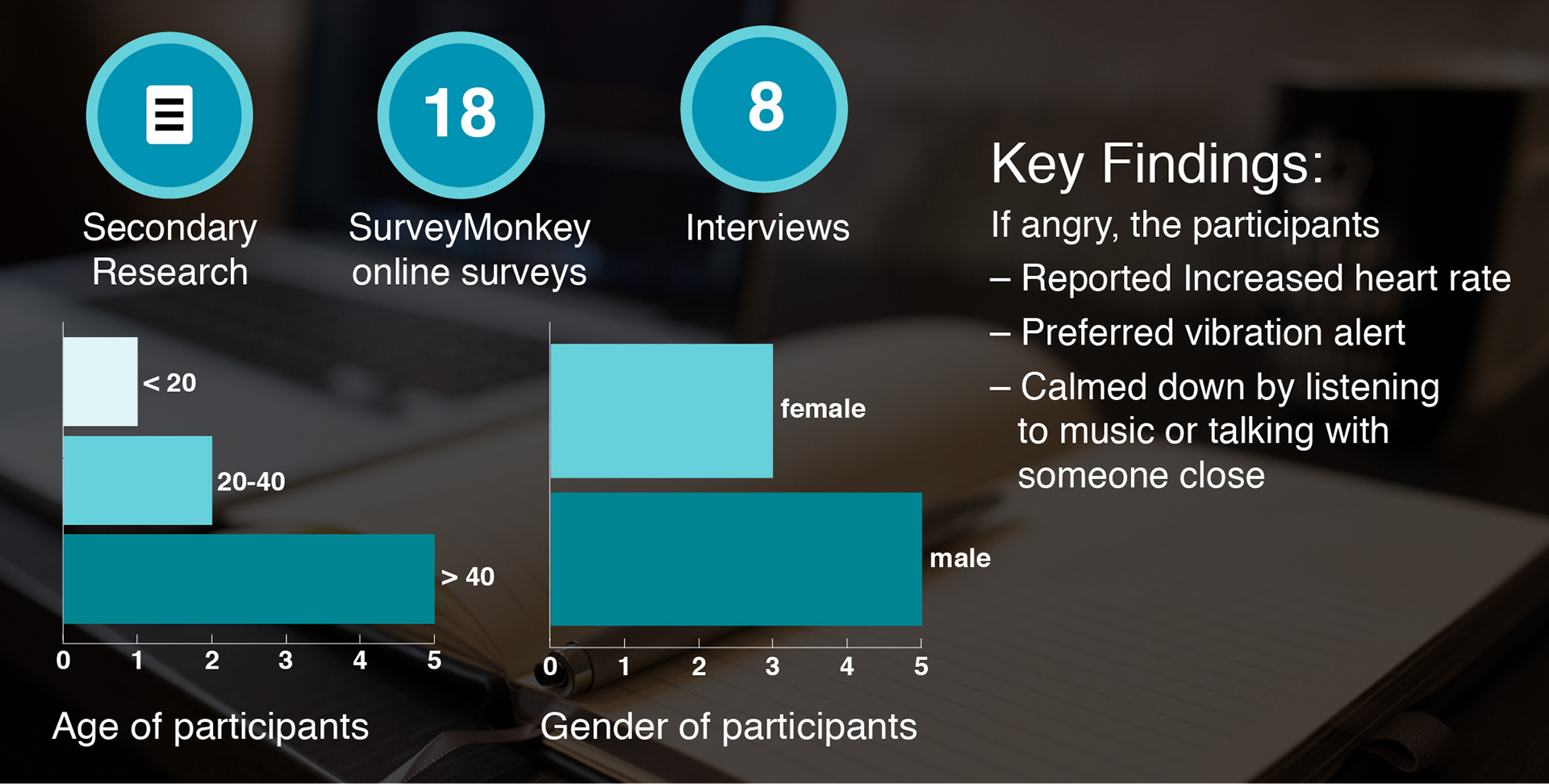 Personas and scenarios
We created three personas to represent our target users. We have two primary personas (Amy Lee and Jeremy White) as well as one secondary persona (Sophia Davis). Each persona has a corresponding scenario written. All personas and scenarios were based on secondary research. survey, and interview data that we collected during our user research phase.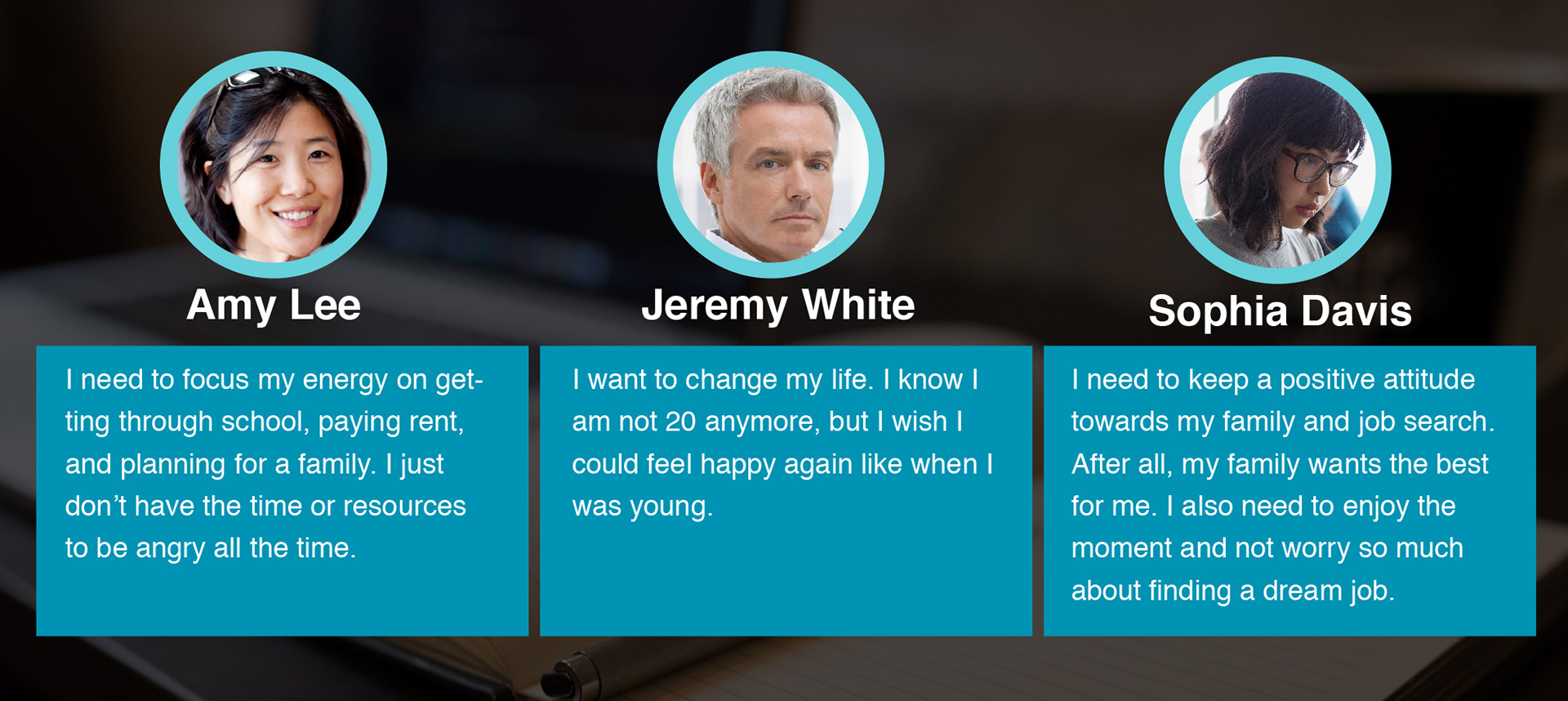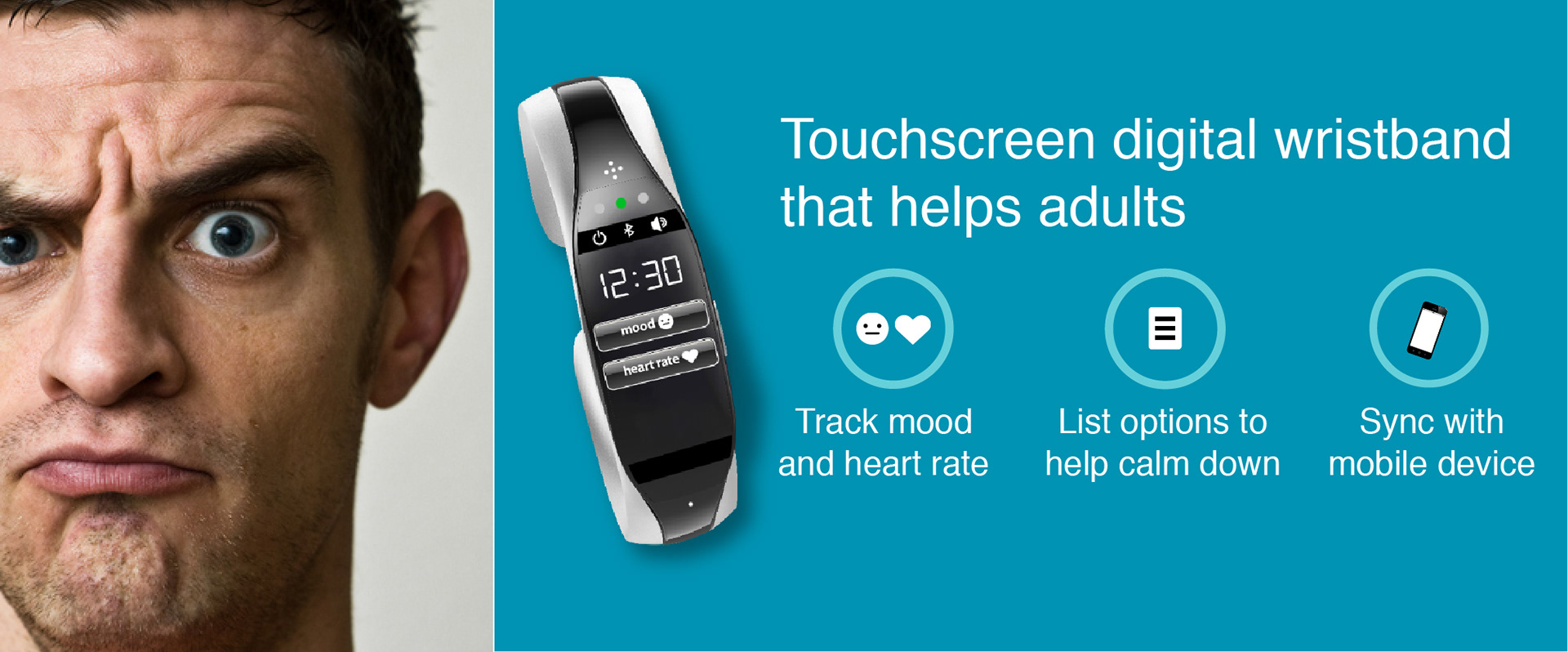 Ideation
Affinity diagrams and sketches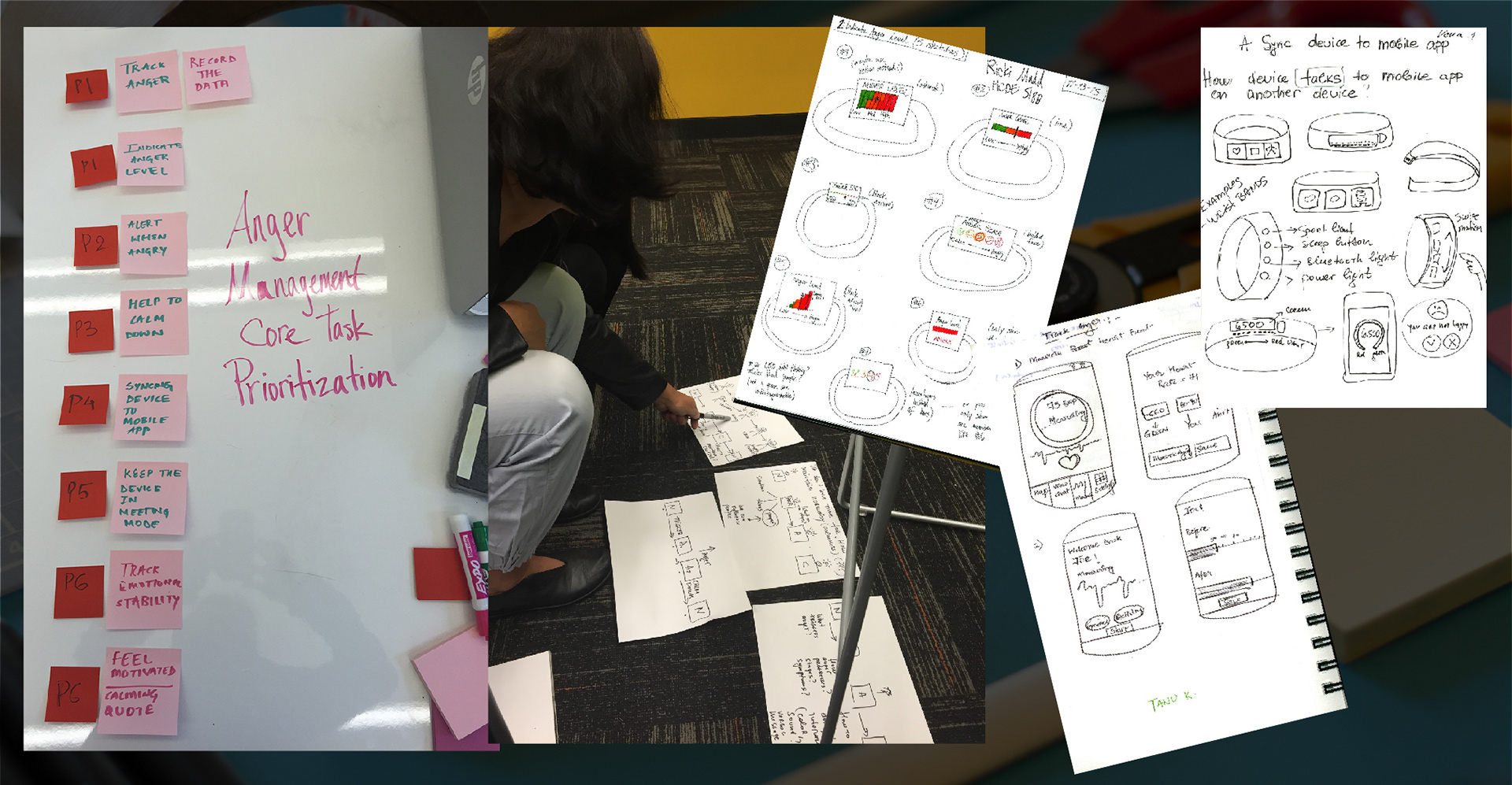 Prototype
Features 
– Heart rate measurement 
– Mood selection 
– Mobile phone synchronization 
– Calming tips 
– Access to text, call and music 
– Meeting mode option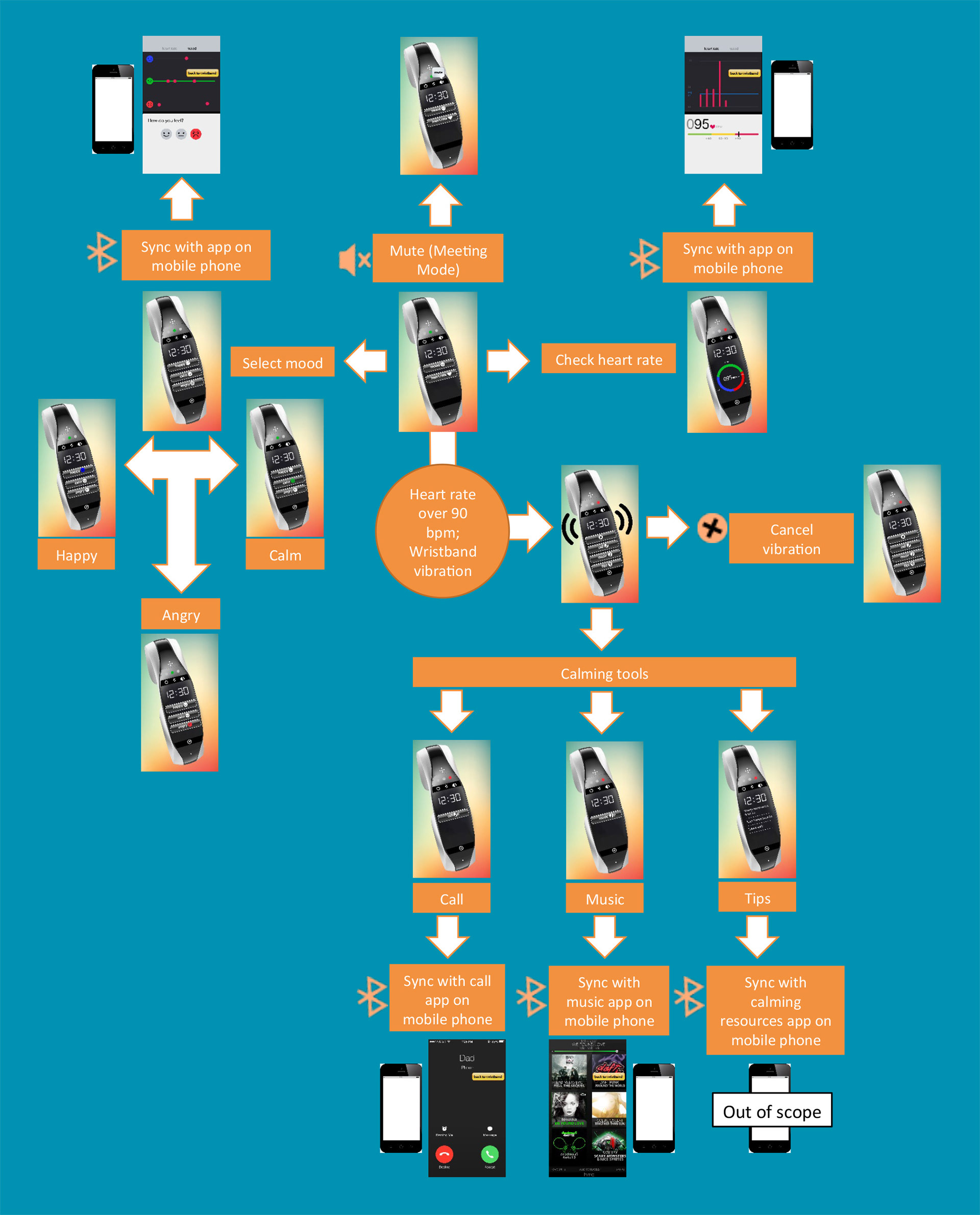 Evaluation
We evaluated the performance of 8 tasks during 5 usability test sessions and based on the key findings we revised 3 features of the initial prototype.
Download PDF of the usability report