Objective: 
Providence Health & Services and its affiliates are using a wide range of designs and branding for web headers on the service lines websites. There is a need of building web standards across the system that meet the requirements of Sitecore CMS.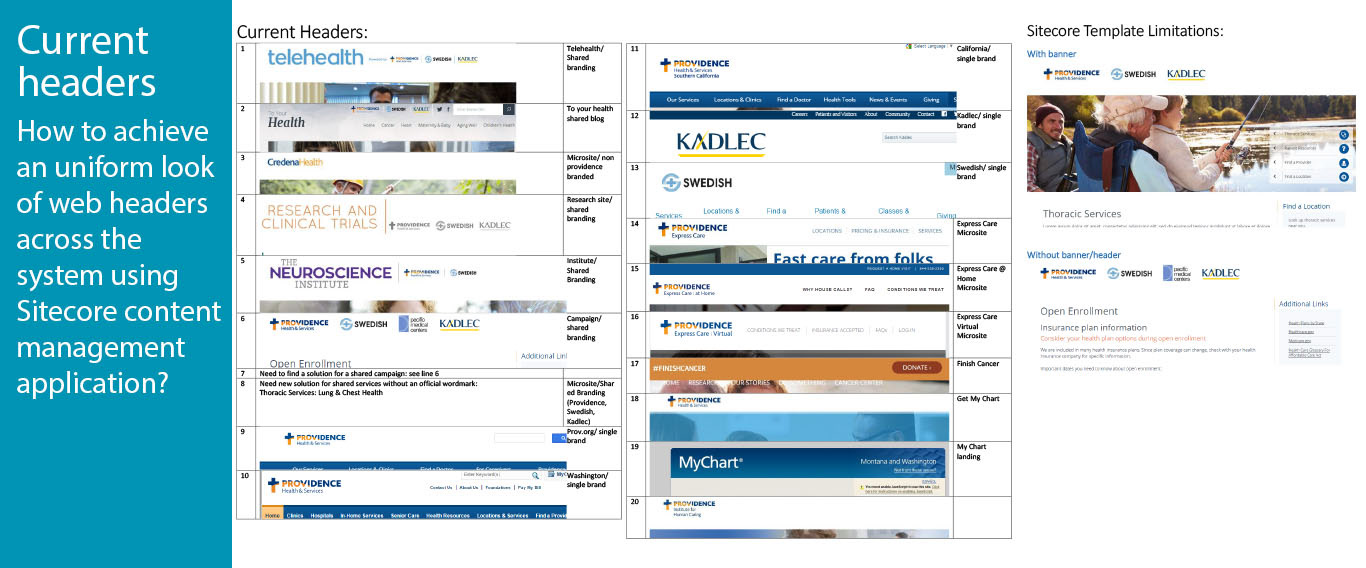 UX and UI exploration: discovering the most frequently used features.
After defining which are the most frequently features in the web headers across the system I proposed a standardized design treatment and branding for different adaptive views. The proposal is to use live text for the department headers and separate image files for the logos for easy modification of the content of the headers.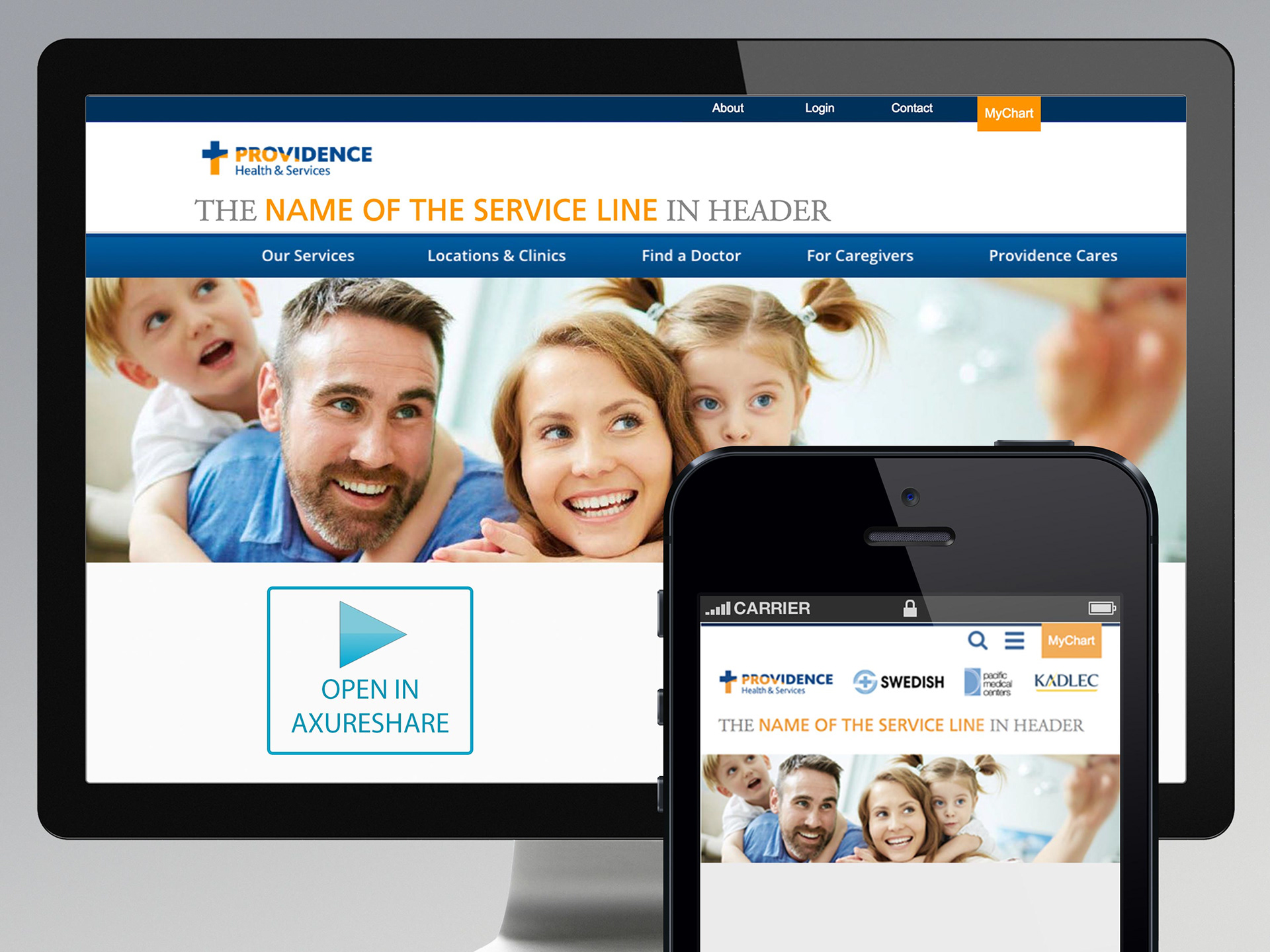 The challenge was that other design teams had already created header designs in the form of images and we had a strong push back on using a more flexible combination of logos and text.
Prototype: creating responsive header design with the existing banner graphics and live text for the department titles.