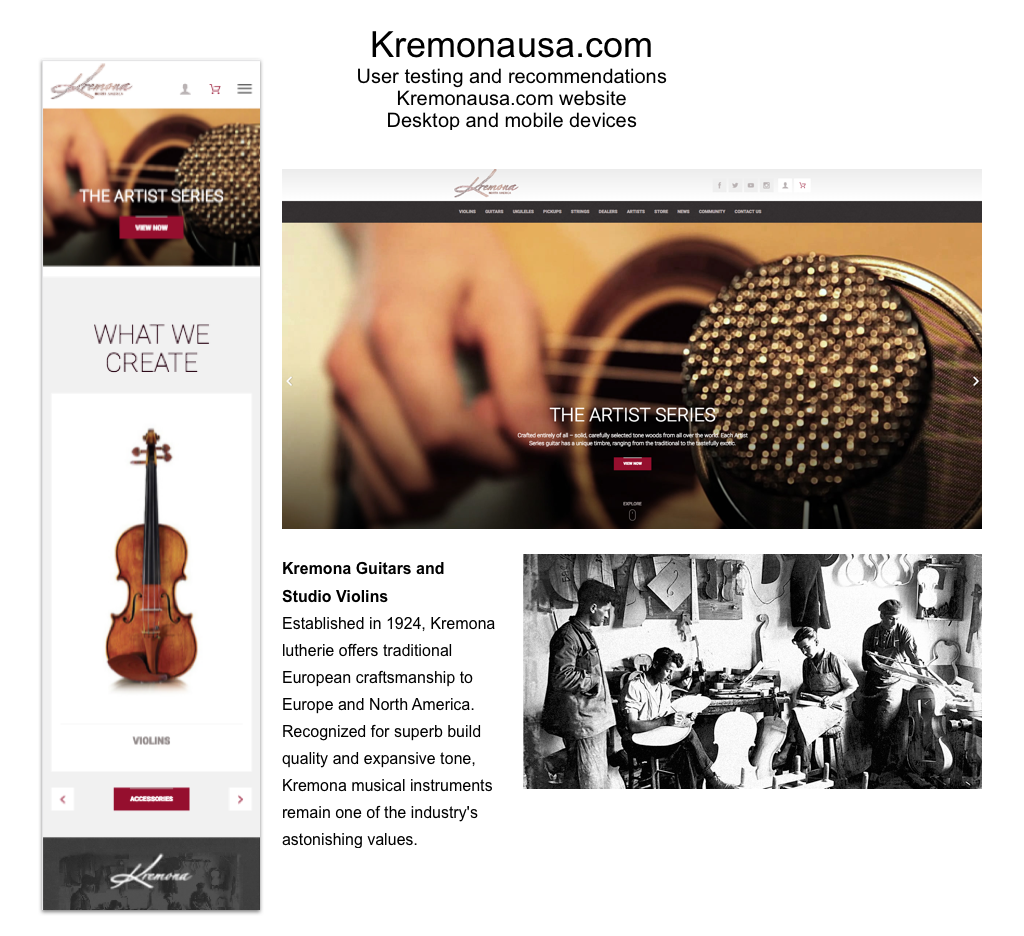 Value proposition: Kremona offers dealer-facilitated online purchase of affordable, high-quality string instruments, built with traditional European craftsmanship.
Objective:Help users find the information they need about Kremona's products on Kremona's website on desktop and mobile devices
Test devices and prototype
Product type: website, prototype (Sketch and Invision)
Starting point: URL (kremonausa.com)
Devices: desktop, tablet, mobile devices

Process
- Evaluate the online channels customers from USA and Europe use to purchase Kremona' string instruments
- Uncover usability problems
- Validate your design decisions through user testing
- Gain insights on a competitor's site

How to improve the structure of the main navigation for users to find information about products?
How to improve the main navigation vertical dropdown menu to help users find products?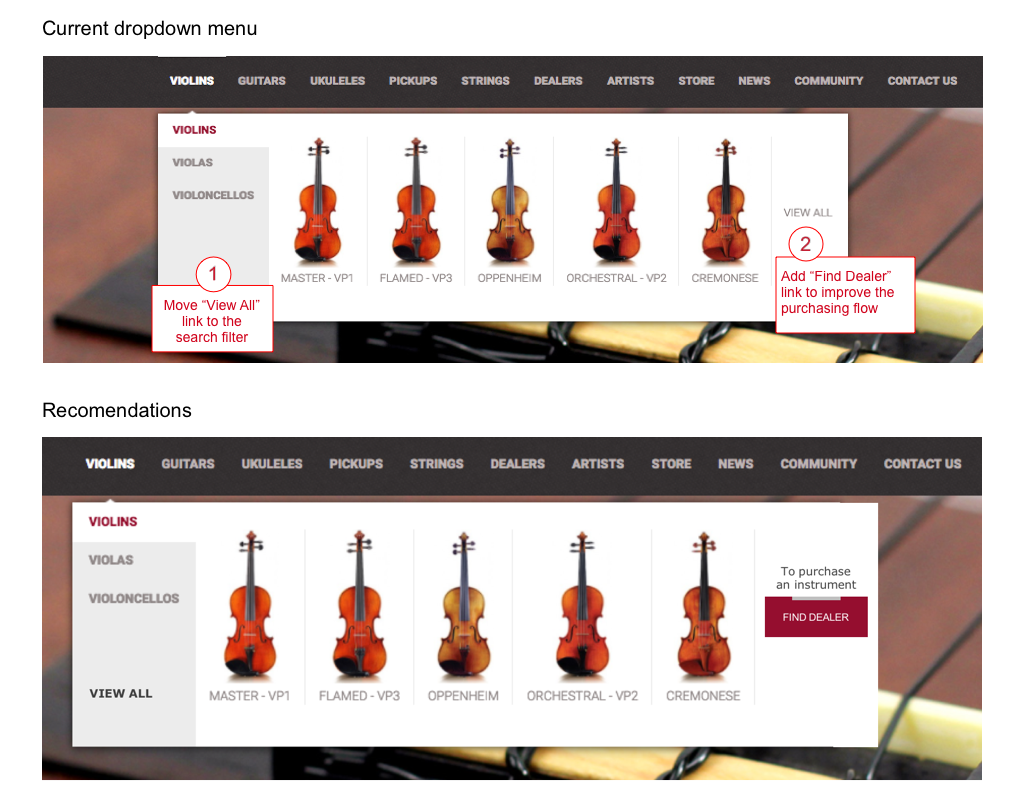 How to improve the content of product pages to help users make informed purchasing choices?