Web headers and logo design standards
Client: Providence Health & Services
Industry: Health Care
Objective: We developed web standards of use for logos, logo salads, and department headers working alongside the web team. 
Role: Adaptive web header design in Axure
Challenge: 
Providence Health & Services and its affiliates are using a wide range of designs for web headers, branding solutions and design treatment of the service lines. There is a need of building web standards across the system, which conform with the limitations of Sitecore web content management application.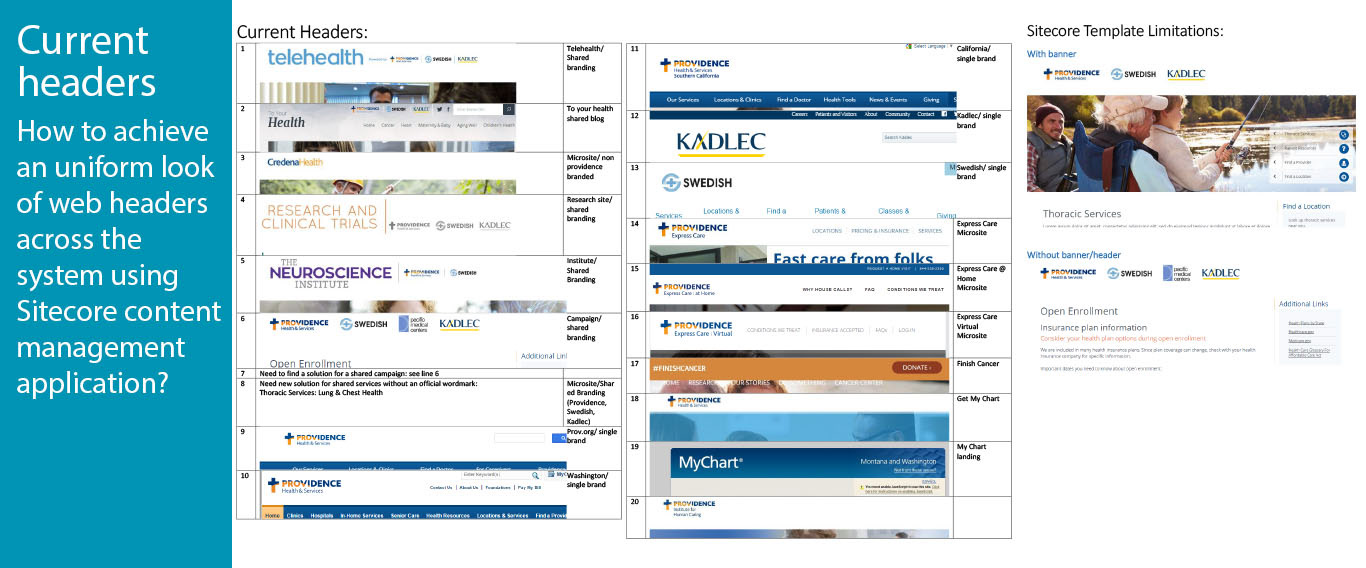 Solution: 
After defining which are the most frequently used elements in the web headers across the system we proposed a standardized design treatment and branding for different adaptive views. Axure was the primary tool for building the prototypes.